Products News
February 26, 2010
N-8000 IP Network Intercom has expanded its capabilities again.
Expanded N-8000 Series for more various applications.
26-Feb-2010 TOA announces the release of new lineup for IP Network Intercom System.
Offering additional models, especially 4-wire system substations and interface unit, TOA's intercom system satisfies more various application requirements.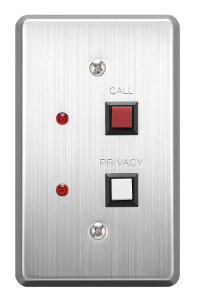 The N-8000 Series is an IP network-compatible intercom system that employs packet audio technology. By linking to an existing local network (LAN), wide-area network (WAN) or optical fiber network, it is possible to construct an optimal system for in-house or wide-area information communication.
More information about N-8000 Series system , refer to https://www.toa.jp/news/product_news/091023.html
New Models
N-8010RS Sub Station Interface Unit
N-8400RS Sub Station Interface Unit
N-8510MS IP Standard Master Station
RS-140 Switch PanelRS-141 Option Handset
RS-450 Substation
RS-460 Substation
RS-470 Substation
RS-480 Substation
RS-481 Substation
YC-801 Flush-Mount Box
YC-802 Wall Mount Box
Applications
Schools, Factories, Hospitals, Nursing home, Parkings and many more.
New Functions
[Emergency call]
Pushing the call button twice quickly commands the door station and substation to make an emergency call to master stations and analog telephones. Substations or door stations set for Priority Level 5 can also make an emergency call.
[Privacy]
The RS-140 Switch Panel offers a Privacy Mode that refuses paging calls from connected speakers and can prevent scan monitoring except for emergency calls.
Literature
BROCHURE (PDF file: 877 KB) of CE version
BROCHURE (PDF file: 856 KB) of CU version
See also