About Us

TOA Corporation is a specialist manufacturer of
sound equipment for
commercial and
professional use as well as video equipment such as
security cameras. Since its founding in 1934,
TOA has grown to include
bases both in Japan and overseas.
The company currently supplies products
to more than 120 countries around the world.
Related Information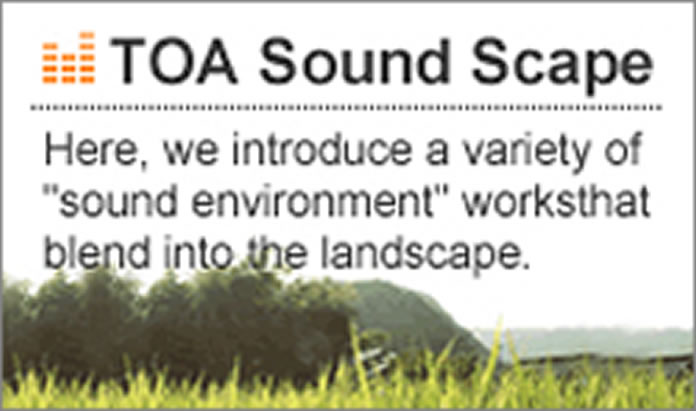 TOA Sound Scape
Here, we introduce a variety of "sound environment" works that blend into the landscape