Message from the President
We will continue striving for sustainable growth in unity with society.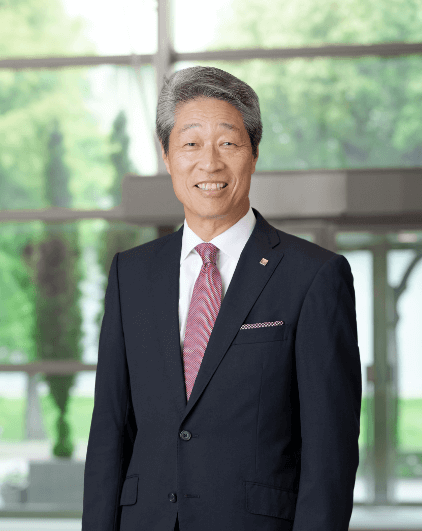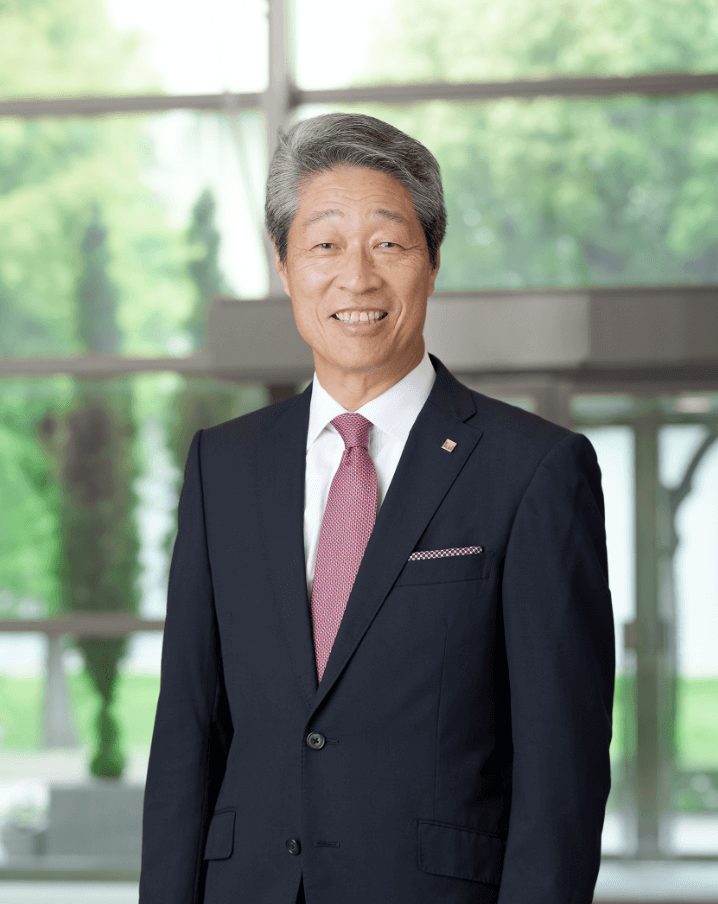 I would like to express my deepest sympathies to all those who have been affected by COVID-19, and to their families and associates. I also extend my sincere gratitude to those who are fighting to prevent the spread of infection, or working on the front lines to keep society functioning through these difficult times.
Since our founding in 1934, we have contributed to society with sound, through the manufacture and sale of public address systems. TOA sound systems are used in many places: Besides our emergency broadcast systems, which instruct people to leave the building in a fire or other emergency, we also provide outdoor speakers for use during disasters and announcement systems that support transportation infrastructure. As "sounds in society," all these systems are necessary in order to provide accurate information that is easily audible to all. In diversifying our operations, we have also developed the visual domain, including security cameras and image sensing, as a business pillar, cultivating technologies that go beyond sound alone to fuse sound with video. I believe that it is our mission to continue providing solutions that help realize a society where everyone can live with peace of mind, by enhancing our co-creation and collaboration with industry, academia, and government using the knowledge and technologies at our disposal.
Due to the ongoing COVID-19 pandemic, partitions have been installed in various locations to counter the spread of the virus, and we have responded by developing new sound systems to assist conversation, supporting communication at various counters and windows. With the recent launch of a service that automatically detects congestion conditions using cameras with built-in AI, we will continue working steadily to determine the best, most timely solutions to ever-changing social issues and the ideal state of safety/security in the product/value creation process, from which these solutions are born.
To this end, I believe it is important to adapt to changes in the business environment having anticipated how things might change in the future, advancing and evolving our efforts on employee security, coexistence with local communities, and corporate governance.
We will therefore contribute to realizing a sustainable society through the continuous creation of new value aimed at solving social issues.