Products News
June 03, 2010
TOA launches new digital stereo mixer.
Acoustic Perfection at a touch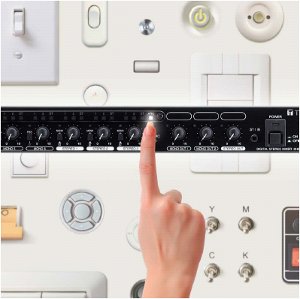 3-Jun-2010
TOA creates a new value.
With just the touch of a button, the M-633D automatically eliminates unpleasant reverberation and feedback to deliver clear, highly articulate sound. This new-concept digital stereo mixer is next-generation unique.
Provide automatic audio adjustment with push-button ease. You don't have to be a sound technicial to operate the M-633D, and there's no need for complex PC settings.
Features an Automatic Resonance Control function, a Feedback Suppression function, and an Automatic Clipguard function for enhanced sound intelligibility.
Packs all the necessary functions in a compact 1U size.
Applications
House of worship
Gymnasiums
Meeting rooms
Other facilities with strong reverberation
Literature
M-633D Product Leaflet (A4 size)
M-633D Product Leaflet (Letter size)
See also