Products News
December 17, 2008
TOA launches modular Line Array Speaker.
High fidelity and outstanding clarity.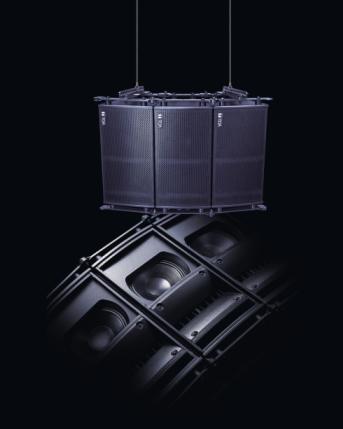 17-Dec-2008 11:00
Two-way line array speaker system
Designed to take advantage of original TOA phase wave-front control technology and provide superior audio even in such often hard-to-cover applications as stadiums, arenas, theaters, and airports.
Features
Superior Sound Quality
"Sync-Drive" (TM) -Type C speakers feature TOA proprietary "Sync-Drive" horn technology, to provide a uniform, high frequency sound field offering excellent sound clarity and minimal interference.
High-fidelity sound - Thanks to the well thought-out design of the speaker's phase wave-front control technology, high-fidelity sound is produced without causing attenuation of high-frequency sound.

Effective Sound Reinforcement
Focus on the targeted listening area - Maximally precise sound directivity is designed into the speakers, particularly for vertical dispersion, thereby focusing the audio on the intended reception area more accurately.
Adjustable sound coverage - With Type C speakers, most operating applications can be covered so as to best meet user needs by connecting a number of speakers, and by combining speakers with different dispersion angle.
Clear sound- Type C speakers are resistant to feedback and enjoy reflection-free operation.

Application Versatility
Single or bi-amp mode is possible.
SR-C8LWP/C8SWP/C15BWP are splash-proof type.
More flexible installation options are made possible thanks to a selection of available mounting brackets.

Ease of Maintenance
Both the low frequency driver and the high frequency driver can be quickly replaced from the rear of the speaker enclosure for ease of service and maintenance.

SR-C8L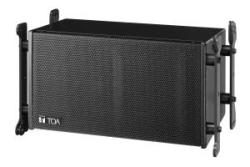 Power Handling Capacity:

360W (continuous program, single-amp mode)

Low freq. 360W, High freq. 180W (bi-amp mode)

Rated impedance:

16 ohms (single-amp mode)
Low freq. 16 ohms, High freq. 16 ohms (bi-amp mode)

Sensitivity(1W, 1m):

98 dB (single-amp mode)

Low freq. 95 dB, High freq. 110dB (bi-amp mode)

Speaker component: 20cm (8") cone type + compression driver x 2
Directivity Angle: 110 deg.(H) x 5 deg.(V)
Dimensions: 526.6(W) x 293(H) x 296(D) mm
SR-C8S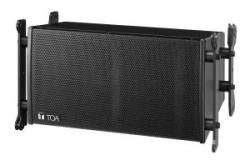 Power Handling Capacity:

360W (continuous program, single-amp mode)
Low freq. 360W, High freq. 180W (bi-amp mode)

Rated impedance:

16 ohms (single-amp mode)
Low freq. 16 ohms, High freq. 16 ohms (bi-amp mode)

Sensitivity(1W, 1m):

98 dB (single-amp mode)
Low freq. 95 dB, High freq. 110dB (bi-amp mode)

Speaker component: 20cm (8") cone type + compression driver x 2
Directivity Angle: 110 deg.(H) x 15 deg.(V)
Dimensions: 526.6(W) x 293(H) x 294(D) mm
SR-C8LWP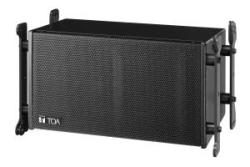 Power Handling Capacity:

360W (continuous program, single-amp mode)
Low freq. 360W, High freq. 180W (bi-amp mode)

Rated impedance:

16 ohms (single-amp mode)
Low freq. 16 ohms, High freq. 16 ohms (bi-amp mode)

Sensitivity(1W, 1m):

98 dB (single-amp mode)
Low freq. 95 dB, High freq. 110dB (bi-amp mode)

Speaker component: 20cm (8") cone type + compression driver x 2
Dust/Water Protection: IPX4
Directivity Angle: 110 deg.(H) x 5 deg.(V)
Dimensions: 526.6(W) x 293(H) x 296(D) mm
SR-C8SWP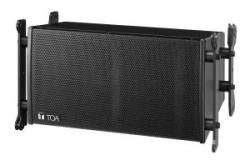 Power Handling Capacity:

360W (continuous program, single-amp mode)

Low freq. 360W, High freq. 180W (bi-amp mode)

Rated impedance:

16 ohms (single-amp mode)

Low freq. 16 ohms, High freq. 16 ohms (bi-amp mode)

Sensitivity(1W, 1m):

98 dB (single-amp mode)

Low freq. 95 dB, High freq. 110dB (bi-amp mode)

Speaker component: 20cm (8") cone type + compression driver x 2
Dust/Water Protection: IPX4
Directivity Angle: 110 deg.(H) x 15 deg.(V)
Dimensions: 526.6(W) x 293(H) x 294(D) mm
SR-C15B / SR-C15BWP Sub-woofer System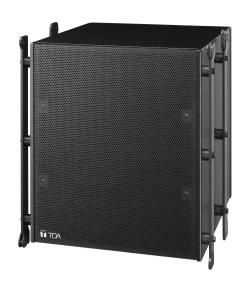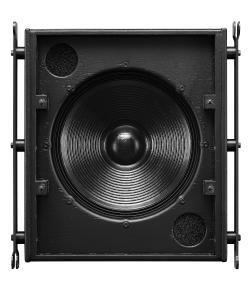 Power Handling Capacity: 450W(Continuous Program)
Rated Impedance: 8 ohms
Sensitivity(1W, 1m):93 dB
Speaker Component: 38 cm (15") cone type
Dust/Water Protection: IPX4(SR-C15BWP only)
Dimensions: 526.6(W) x 294.8(H) x 550(D) mm