TOA History




TOA ELECTRONICS SOUTHERN AFRICA (PROPRIETARY) LIMITED founded in Republic of South Africa.
TOA security equipment receives approval from the Recognition of Better Security Systems (RBSS).
Installed large-scale line array speakers(types A,C,etc.) at Hanshin Koshien Stadium.

Clear, True-to-Life Sound Conveys the Passion of the Game!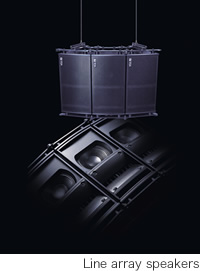 Japan's first lay judge system begins.

TOA ELECTRONICS (M) SDN. BHD., a Malaysian overseas subsidiary, is established.
The TOA Direct,, TOA's direct internet sales website opens for business.
ACOUS Corporation, Pasco Co., Ltd. merge and continue as ACOUS Corporation.
Involvement in many facilities at the Beijing Olympics, including the Main Stadium and Olympic Village.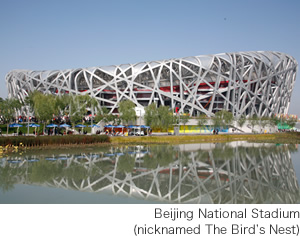 Akihabara massacre in Tokyo (7 dead).
Beijing Olympics.
Lehman Brothers (USA) bankruptcy.
Barak Obama elected president of the United States.

Global stock market crash (subprime mortgage crisis)
Japan Post Group established.

Full-scale entry into the business field related to Earthquake Early Warning systems.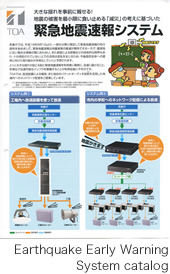 Development of Line Array Speakers.
First development of Multichannel Digital Power Amplifiers designed for high impedance applications in Japan.
TOA Music Workshop, a music-focused experimental program designed for elementary and middle school children, commences operation.
Emergency/general purpose broadcast systems installed in the TAIPEI 101 skyscraper, a high-rise office building built in Taipei, Taiwan.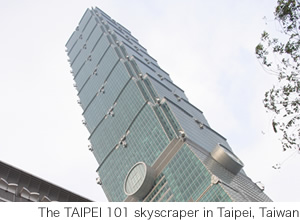 Expo 2005 opens in Aichi Prefecture.
JR train derailment accident occurs, killing 107 people.

Receives the 9th Disclosure Award from the Tokyo Stock Exchange.
NX-100 network audio adapter receives the Grand Prix award of the 2004 IPv6 Application Contest.
Super Streetlight System installed in Tokyo's Ginza district.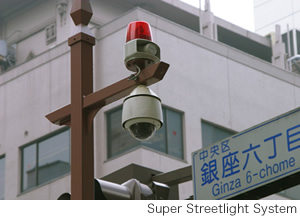 Athens Olympics.
Chuetsu Earthquake kills 40 people.
Sumatra Earthquake and tsunami kill more than 300,000 people.
Beslan school hostage crisis (Russia).

Construction of new factory of ACOUS Co., Ltd. completed.
TOA ASSOCIATE CORPORATION established.
Personal Information Protection Law established.
Iraq War.

TOA's wholly-owned subsidiary, TOA (CHINA) LIMITED. is established in China.
ACOUS Corporation, AIREX Co., Ltd., and MECANIX Co., Ltd. merge and continue as ACOUS Corporation.
Packet Audio network PA system (NX-100) released.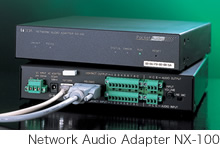 FIFA World Cup held in Japan and Korea.
Operation of basic resident registration network system begins.
Circulation of Euro currency begins.

Establishes DYNATECH CORPORATION (SHEN ZHEN) (consolidated accounting from 2005).
TOA's wholly-owned subsidiary, TOA Electronics PTE Ltd., is established in Singapore.
TOA's wholly-owned subsidiary, TOA Vietnam Co., Ltd., is established in Vietnam.
New products employing TOA's networking technologies are released.
NetCanSee video networking system(N-CC1110)
TOA's Takarazuka headquarters win ISO 14001 certification for environmental compatibility.
TOA installs the ix-3000 and other sound systems in NHK Hall, Osaka.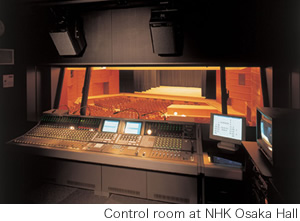 Field sound systems and integrated emergency systems are installed in Kobe Wing Stadium, one of the venues used for the 2002 FIFA World Cup.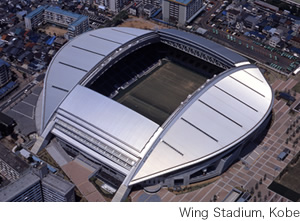 Osaka elementary school massacre.
September 11 attack on New York's World Trade Center.

TOA introduces the SAP/R3 system into its business operations, incorporating an SQL server to unify its basic information and accounting systems.
TOA's sound systems play a central role in the "HELLO JAPAN! HELLO 21!! in GIFU" event put on by world-famous fashion designer Yamamoto Kansai.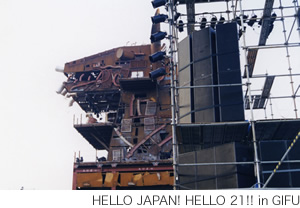 Russian president Vladimir Putin takes office.
Volcanic eruption of Mt. Oyama on the island of Miyakejima.
Okinawa Summit held.
Sydney Olympics.