TOA History




Receives Good Design Prize for Interior Design Speaker.
Integrated emergency PA system installed at Osaka International Airport.
Dissolves Takitsu Co., Ltd.
EU introduces the Euro.
All bridges of the Setouchi Shimanami Kaido Expressway linking Japan's Honshu and Shikoku islands completed.
Portugal returns Macao to China.

Buys BBM company in England.
New Takarazuka headquarters building completed.

TOA New Takarazuka Operations Building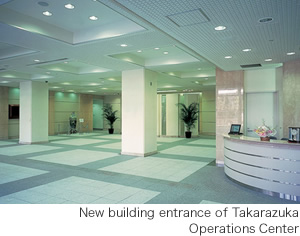 Nagano Winter Olympics.
Akashi Kaikyo Bridge completed between Kobe and Awaji island.

Listed on the First Section of both Tokyo and Osaka stock exchanges.
Large-scale sound system including ix-3000 installed at Setagaya Arts Center.
IP series dual power amplifier for facilities released.
High-speed rotating dome camera released.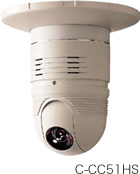 Consumption tax increased to 5%.
14-year-old boy arrested in Kobe child murder incident.
Hong Kong returned to China.
Chemical Weapons Convention enters into force.

Listed on Second Section of Tokyo Stock Exchange.
TOA Internet Home Page established.
Sound system installed at China Trust Music Hall, Taiwan.
Sound image shifting system using digital signal processing technology installed at Toda Motorboat Racing Facility.
Corporate sponsor of Kobe Luminarie. Sound production managed by XEBEC; 3.85 million Visitors.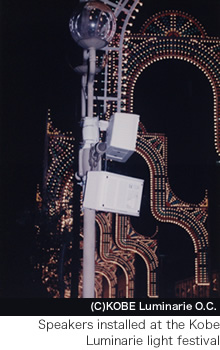 Atlanta Olympics.
Comprehensive Nuclear Test Ban Treaty (CTBT) signed.

Great Hanshin Earthquake strikes on January 17.
Hong Kong Office incorporated as TOA (Hong Kong) Ltd.
Consolidated accounting system begins.
Receives Grand Prix at Mecenat Awards '95 presented by Mecenat Council.

TOA received the Grand Mecenat Award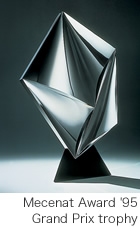 Great Hanshin Earthquake claims 6,437 casualties.
Sarin gas attack in Tokyo subways.
World Trade Organization established.

PA and other systems installed at Kansai international Airport.
World's first speaker system allowing individual speaker volume adjustment at one location installed in Mitsukoshi Department Store's Yebisu (Tokyo) branch.
DP-0204 Digital Signal Processor developed.
World's first diesel-engine noise canceling system commercialized.
Convention audio equipment installed at National Convention Hall of Yokohama.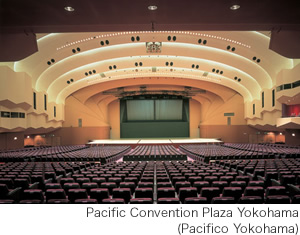 Exchange rate hits records 99 yen per dollar, first-ever 2-digit mark.
Product Liability Act established.
Kansai International Airport opens.

Arena audio system installed in Fukuoka Dome.
PA and other systems installed at Yokohama Landmark Tower.

Z-DRIVE for Professionals in the Field
Japan Professional Football League opens.
Environment Basic Act established.
European Union (EC) established.

First version of the ix-11000 fully digital mixing system for broadcasting stations and studios put into use in NHK's Studio CU226.
Automatic broadcasting and other equipment installed in new terminal at Chitose Airport.
International Standardization Organization (ISO) certification obtained.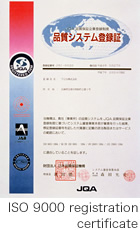 Responsible for sound management at opening and closing ceremonies of international track and field meet.
PA and other systems installed in Bali's international airport.
Sound system installed in NHK Hall.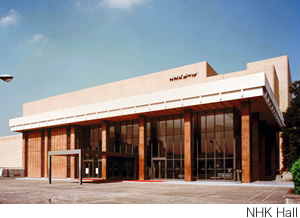 Persian Gulf War.
Large pyroclastic flow at Mt. Unzen in Kyushu claims 43 lives.
Collapse of Soviet Union.

TOA Canada Corporation established in Ontario.
Z-DRIVE System touring speaker system developed.
First version of the ix-9000 fully digital mixing system starts operation in the Vienna State Opera House.

Developing the World's Finest Professional Audio Equipment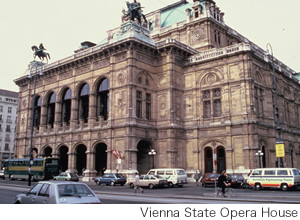 International Garden and Greenery Exposition held in Osaka.
Experimental high-definition television broadcasting begins.
Unification of East and West Germany.