Products

What we provide is sound, through
our innovative products.
Products Overview
TOA has provided innovative products and solutions as a specialist manufacturer of the field of sound and video. You will find our systems in thousands of different places, such as schools, concert halls, shopping malls, skyscrapers, airports and sport stadiums. They are not only there to serve the security and surveillance but also for perfect transmission of concerts and music. Here are its product ranges through which TOA has been contributing to create a society where people can feel happier.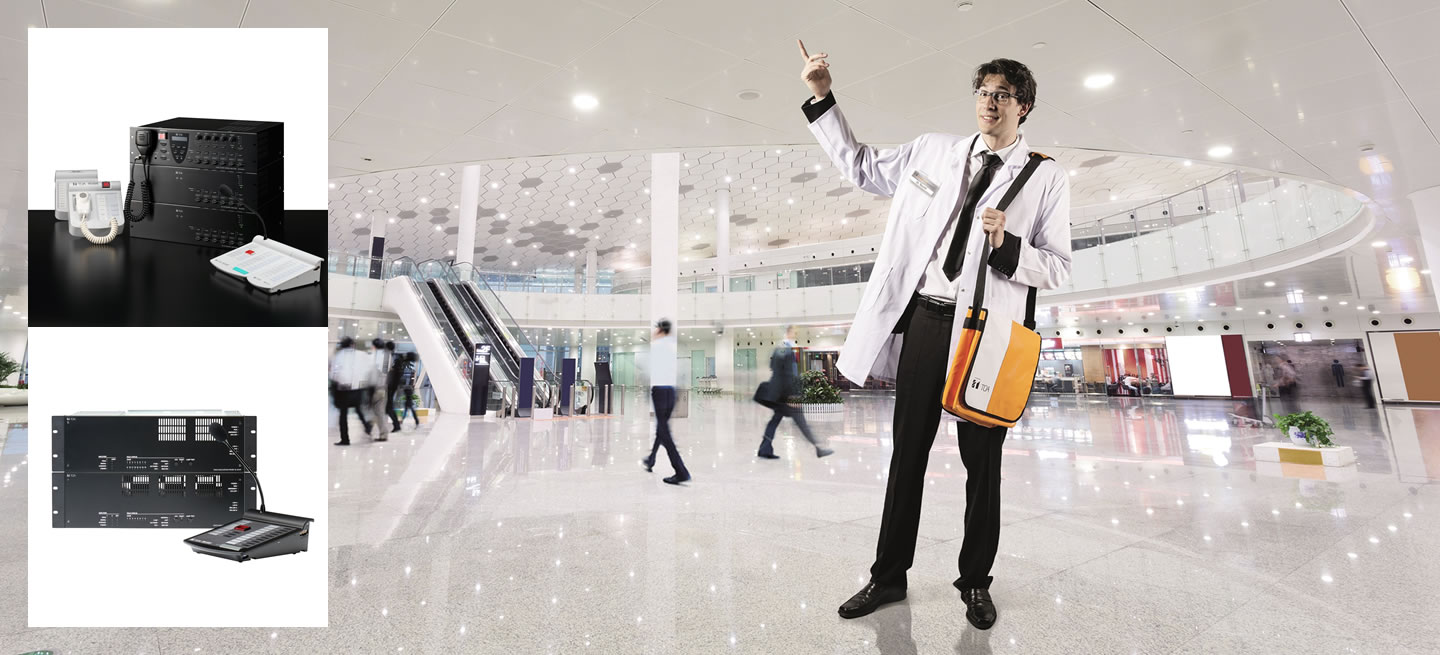 Public Address / Voice Evacuation Systems
The sound of footsteps, whirring baggage carousels, general hustle and bustle – and yet you are still led out of the terminal quickly and safely in an emergency.
From professional sound reproduction to complex site supervision, TOA voice alarm systems offer built-in versatility and reliability. The various series are extremely flexible, easy to expand and, in addition to their permanent monitoring function, also offer outstanding audio quality.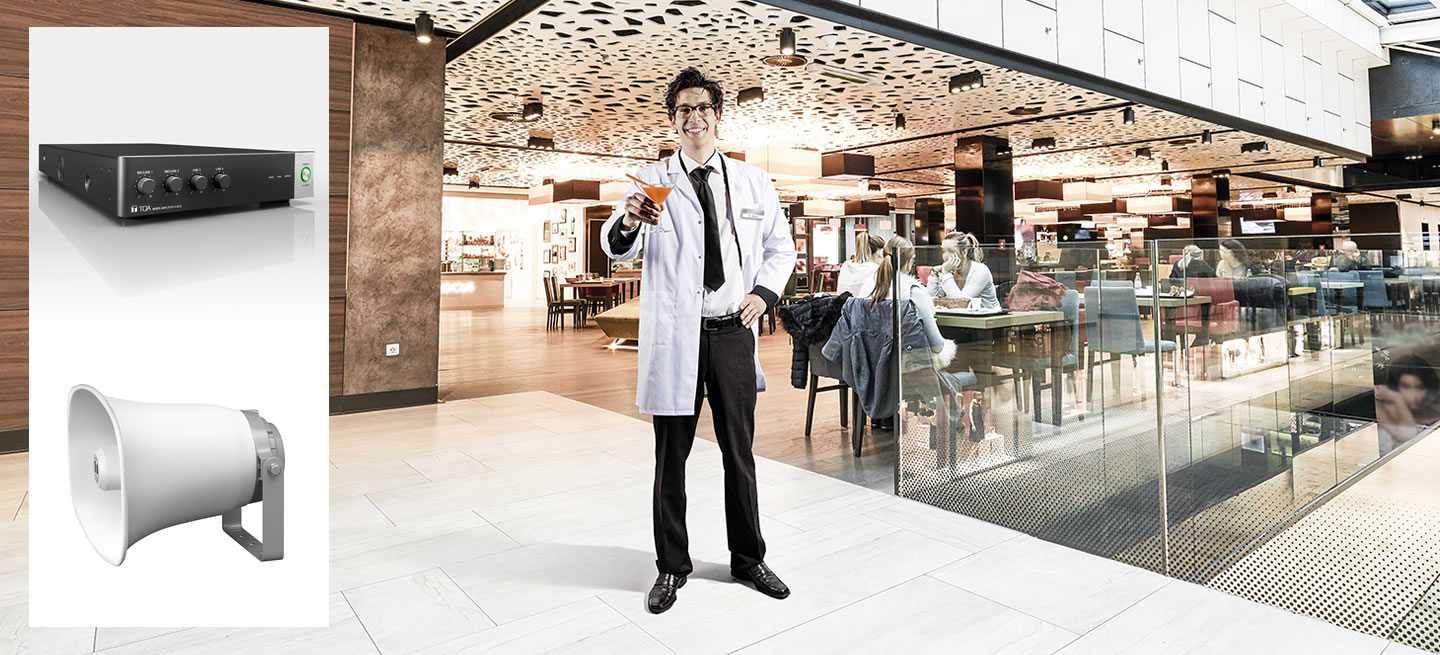 Commercial Audio Systems
Lounge music, jazz, classical – yet still effortlessly hear every order loud and clear.
Since being founded in 1934 as a manufacturer of commercial and professional audio equipment TOA has grown to be one of world largest supplier of commercial Public Address equipment that has become synonymous within the industry.
We are constantly improving our technological capabilities in areas such as acoustics, graphics and networking, developing innovative products in order to provide our customers with the ultimate in sound performance and peace of mind.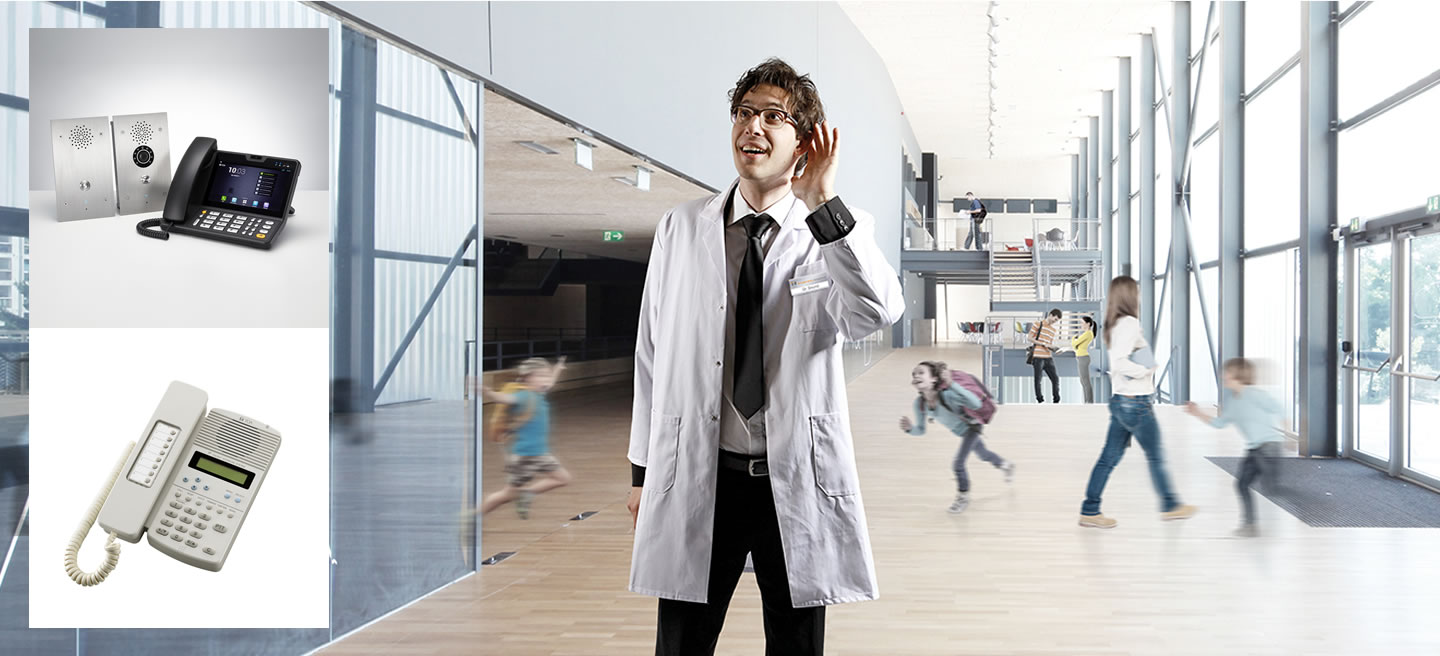 Intercom System
Sounding bells, stamping feet, screaming children – yet still be notified clearly and in good time of every danger.
For many people, a feeling of safety is of central importance. This is an area in which TOA is especially active and for which it has been developing highly innovative technology for many years. An intercom system must be easy to use while also delivering maximum clarity of speech. The latest network and interface technology enables flexible, decentralised implementation of the TOA intercom system.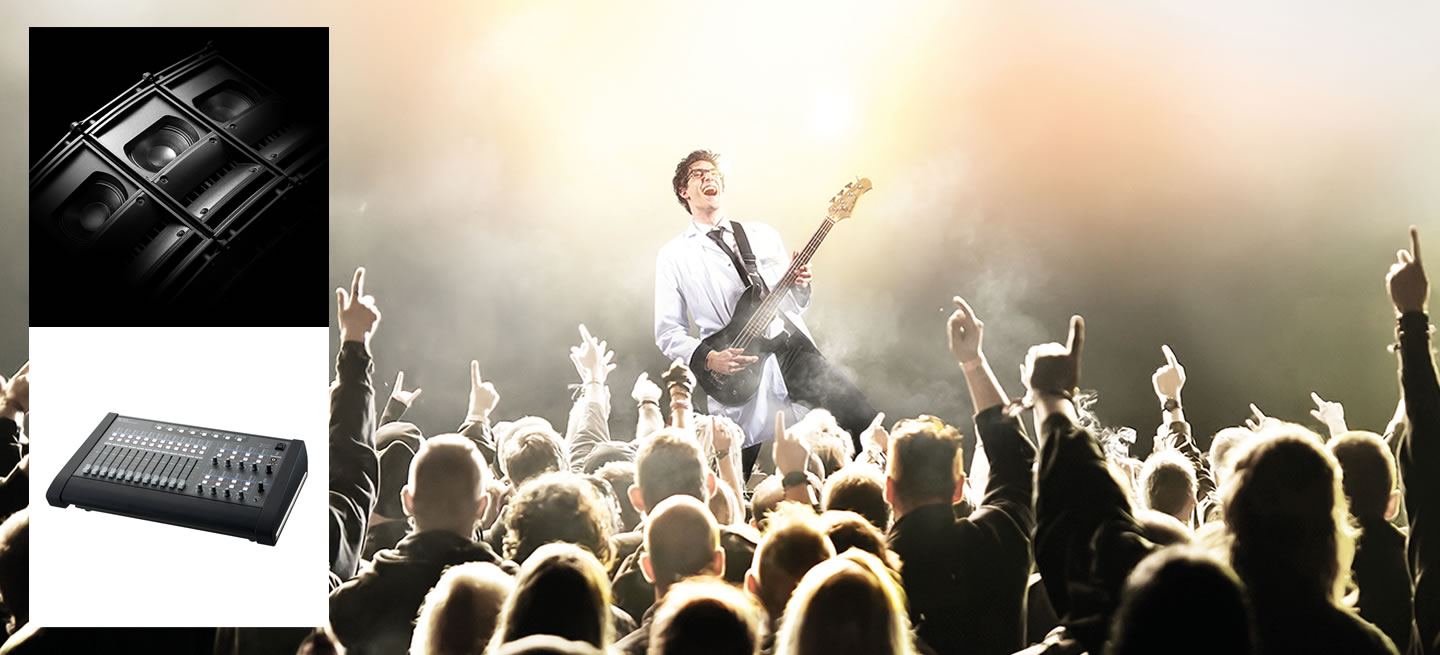 Professional Sound
Drums, electric guitar, screaming fans – yet still hear every text passage loud and clear.
A rich, well-mixed sound makes any concert a true audio experience. As the name suggests, the ProSound range by TOA is made for professionals by professionals and so is the technology behind it.
From a small pavilion to a large stadium, it is professional equipment
that truly makes the music.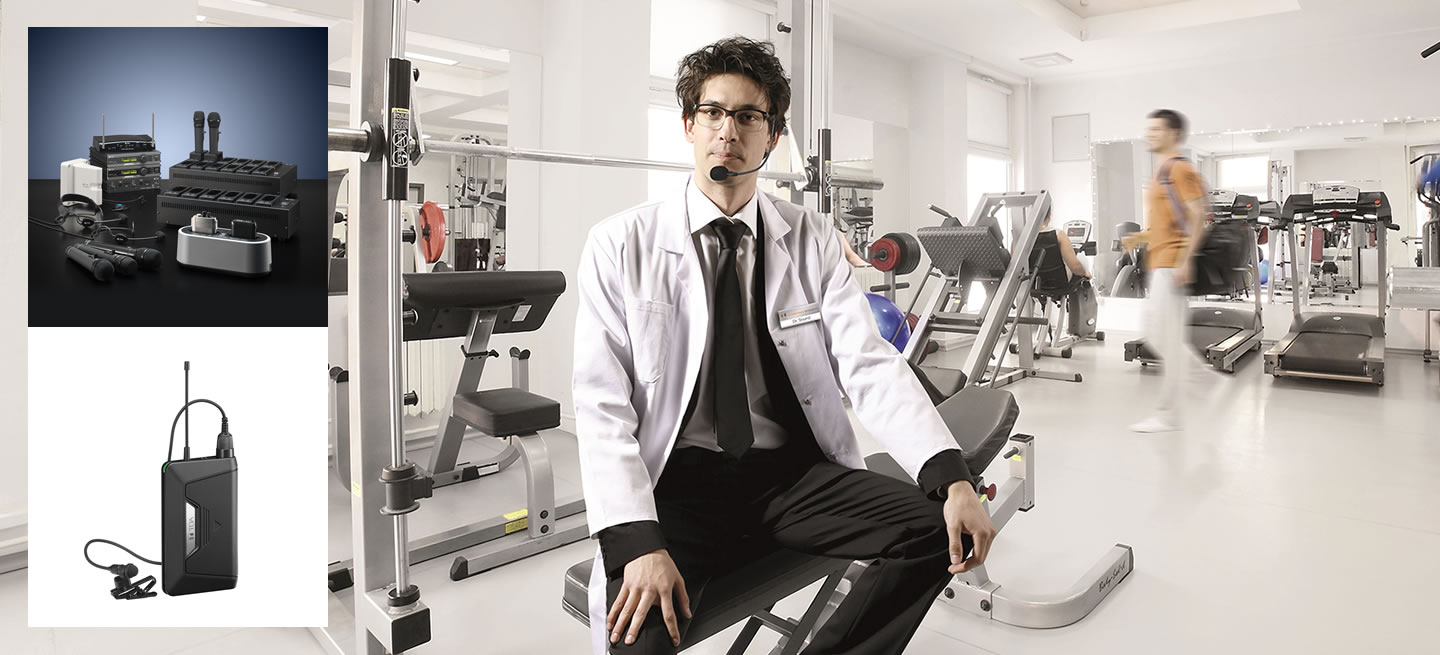 Wireless System
Pounding feet, puffing and panting, the clanging of weights – yet still hear the trainer's instructions for the next exercise.
TOA has been developing wireless microphone systems for different uses since 1965. With our many years of experience, we continue to develop innovative, top-class products for musicians, actors and fitness trainers. Whether microphones, headsets, radio receivers or pocket transmitters, TOA supplies everything from a single source, leaving you free to concentrate on the main task at hand.
TOA UHF Wireless
Microphone System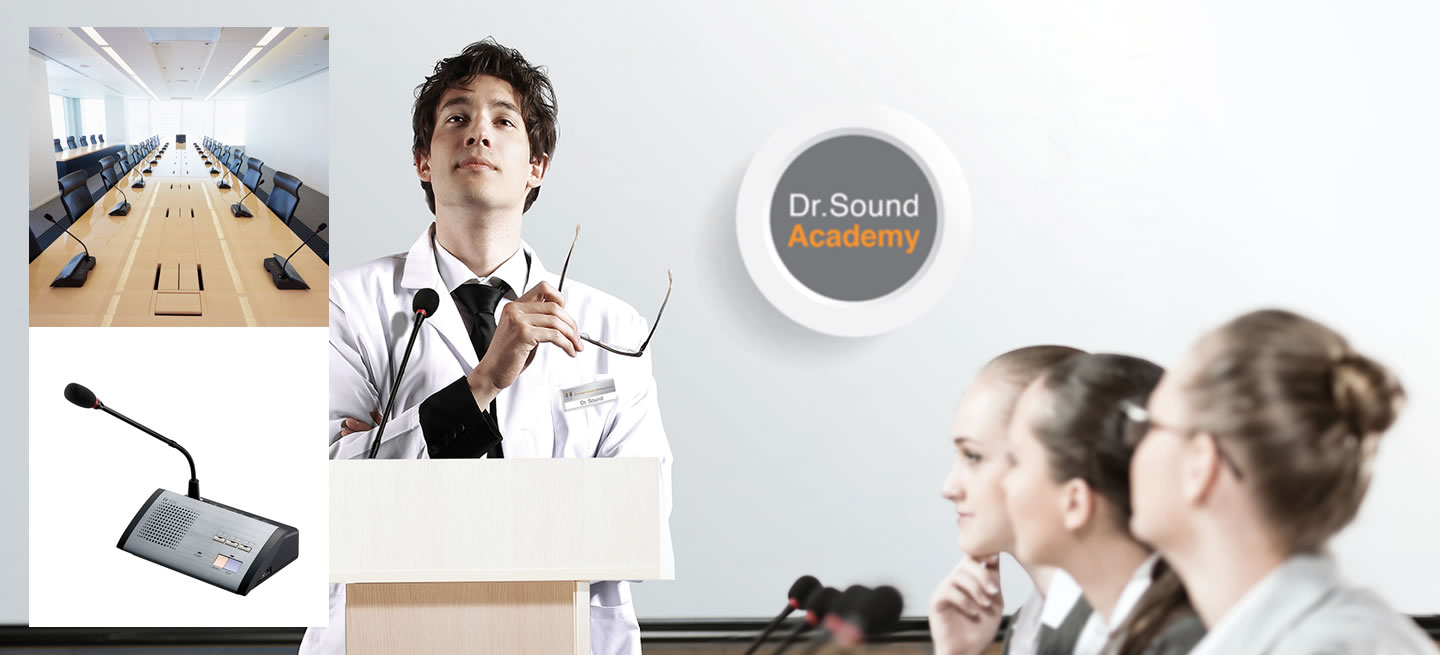 Conference System
The clearing of throats, heckling, clanking bottles – yet still manage the debate confidently and authoritatively.
An important speech is only as good as the technology that transmits it reliably and clearly. During parliamentary debates, multi-lingual meetings, bug-proof company conferences or conference calls – everyone wants to be heard and above all clearly understood. TOA conference systems leave nothing to be desired.
Global Network
TOA has over 30 sales and production bases, developing localized business operation. Please contact your nearest sales office to get more information about products and solutions provided in your region.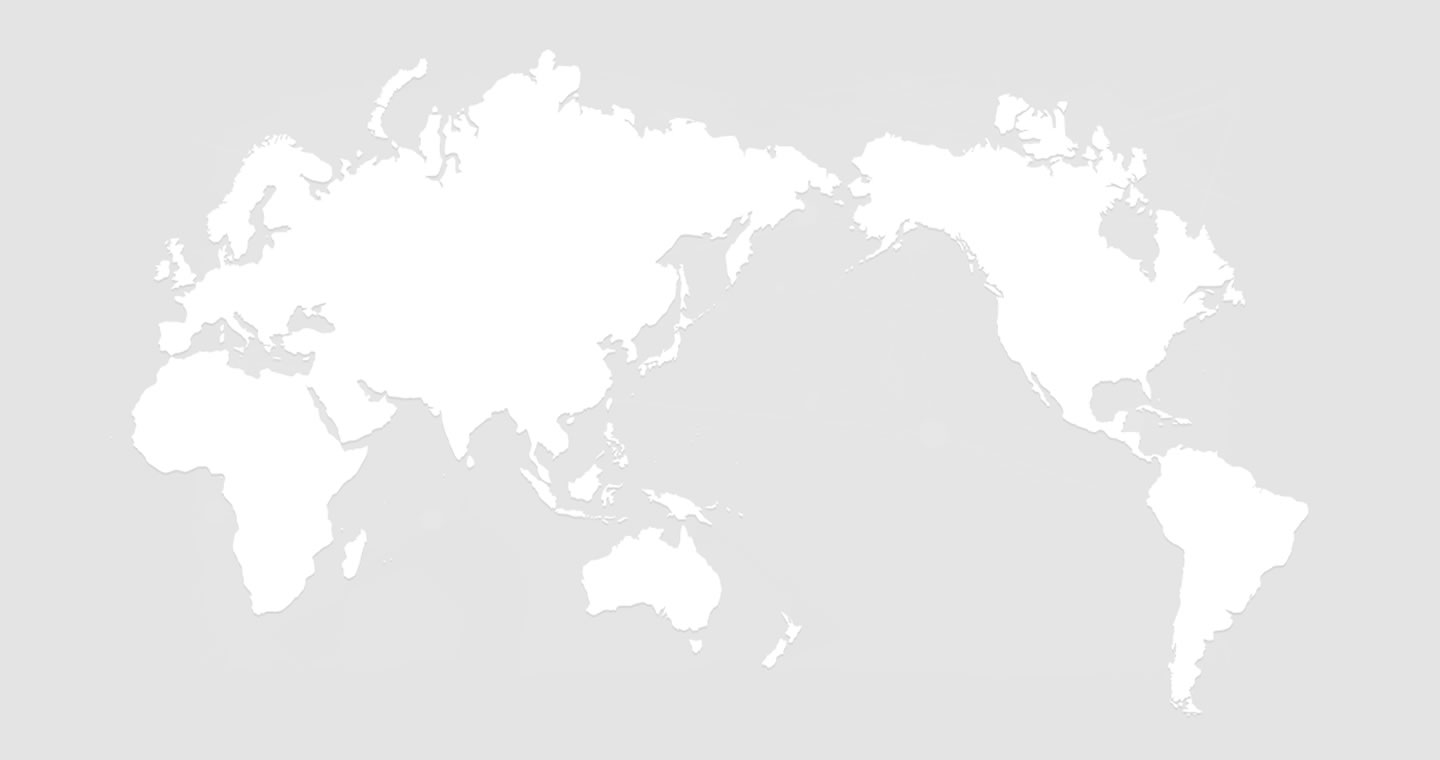 Category
TOA develops and sells a large number of commercial and professional audio and security equipment. You can find here our products by category.
Data Library
Here, TOA's Data Library equipped with a search engine offers its CAD drawings made out in pdf and dwg forms, EASE data, specification sheets, brochures, instruction and installation manuals, and a wealth of other product data for your downloading.
Go to Data Library