Press Release
September 14, 2012
TOA exhibits at security essen 2012.
News & Info
TOA exhibits at security essen 2012.
We are pleased to announce that TOA Electronics Europe G.m.b.H. will exhibit at the trade show "security essen 2012", to be held from September 25th to 28th in Essen, Germany.
"security essen" is one of the largest world forum of security and fire prevention in the world. Total of 1,078 exhibitors from 38 countries presented new products and professional services, and more than 40,000 security experts visited at the last show.

This year TOA highlights the Voice Alarm Systems VM-3000, VX-2000 and SX-2000 as well as matching speakers for broadcasting paging, announcements and sound within small to large scale buildings. All three of the systems and the speakers are EN 54 certified. From its range of more than 100 different speakers TOA picked those which are specifically designed for use in classrooms, halls, corridors, auditoriums, and in the outdoor area.
In addition, the intercom system N-8000 will be presented with a range of brand-new stations. This system provides excellent speech intelligibility thanks to the integrated HD Voice - especially for all those communication situations where accurate support in critical situations and workflows is required.
---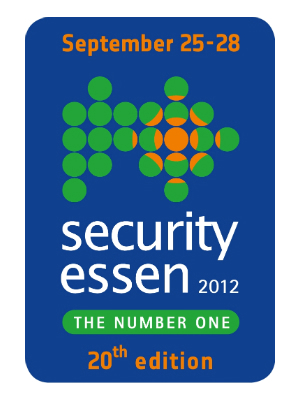 security essen 2012
September 25-28, 2012
Essen Trade Fair Ground
Messe Essen GmbH, Norbertstrasse 45131
Essen, Germany
Booth : Stand 421 in Hall 3.

URL: http://www.security-messe.de/en/security/index.html


---
[Feature Products]
- EN 54 certified Voice Evacuation Systems
VM-3000, VX-2000 and SX-2000 Series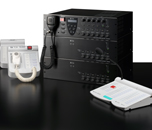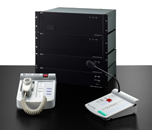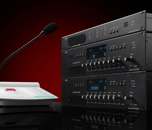 - EN 54 certified speakers
PC-2369EN Ceiling Mount Speaker, PE-154BS Pendant Speaker, etc.

- N-8000 Series IP Network Intercom System
N-8600 Series New Stations, etc.
See also