Press Release
May 16, 2012
News & Info
TOA exhibits at PALM EXPO 2012 CHINA.
TOA Corporation announced today that TOA CHINA LIMITEDwill exhibit at PALM EXPO 2012 CHINA, to be held in Beijing, P.R China.
PALM EXPO, China's largest in its scale, pulls together Pro Audio, Lighting and AV related products worldwide under one roof. TOA plans, in this 8th year of appearance, to make it an opportunity to introduce the company's ardently sought-after business policies and activities in China and East Asia and to invite visitors' attention to our branded products which are closely rooted in the local markets.
TOA booth will exhibit regionally developed products for China and East Asia together with our historic milestones and activities to date on display. Among others, we plan to present CP series applied Audio Products specially designed for presentation purposes for use in conference rooms and hotel halls. Do not miss this opportunity to renew your recognition about our manufacturing capabilities meeting regional needs. Worthy to note otherwise are solution systems designed for schools and banks adopting IP Network Intercom System N-8000 Series as well as a wide array of products which only a specialist audio manufacturer can offer.
Your visits are warmly awaited.
---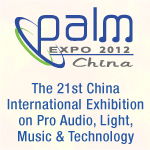 The 21st - China International Exhibition on Pro Audio, Light, Music & Technology (PALM EXPO 2012 CHINA)
May 24 to 27, 2012
China International Exhibition Centre (New Venue) 中国国際展覧中心(新館)
Booth : Hall E1, Booth B31
URL: http://palmexpo.net/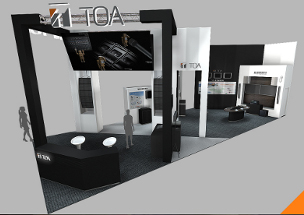 ---

[Display Products]

Regionally Developed Product Area
Digital Matrix Mixer Amplifier CP-9550M2

Digital Power Amplifier CP-2550DA

SOUND Area
Digital Matrix Mixer D-2008SP

Line Array Speaker Type C etc.
Bank / School Area
Digital Matrix Mixer M-9000M2
Plane Wave Speaker (Reference Sample)
Railway Station Area
IP Intercom System N-8000 Series etc.

Conference / Banquet Room Area
Infrared Conference System TS-900 Line Array Speaker Type H etc.