Press Release
May 31, 2011
News & Info
TOA exhibits at InfoComm 2011
TOA Corporation announced today that TOA ELECTRONICS, INC. will exhibit at InfoComm 2011 (hereinafter InfoComm), to be held at Orlando, Florida.
InfoComm is the largest and most comprehensive pro-AV event in the world, with more than 32,000 AV professionals and 950 exhibitors.
The TOA booth theme for this year's show is "We've Got Your Solution".
The TOA booth will display applications for classrooms, houses of worship/auditoriums and correctional facilities, along with TOA solution concepts.
TOA will show the best solution to fit each market need, with its speakers, amplifiers, digital mixers, intercoms, and a wide-range of other TOA products.
In addition, TOA historic milestones and activities in North America will be on display.
We will be waiting for you at the booth.
---

InfoComm 2011
June 15-17, 2011
Orange County Convention Center, Orlando, Florida USA
Booth: 443/Hall A
URL: http://www.infocommshow.org
---
[Featuring systems ]
Classroom solution
- Mixer-Power/Power amplifiers : BG-200 / BA-200 series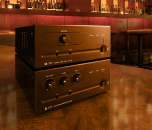 - Wide-dispersion Ceiling speakers : F series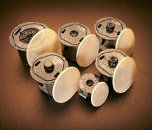 -Infrared Wireless microphones : IR series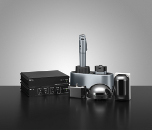 House of Worship/Auditorium solution
-Digital mixers : D-2000 series, M-633D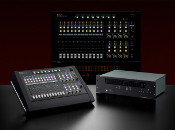 -Compact Array speakers : HX-5B/W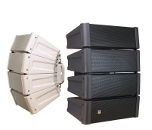 -Line Array speakers : Type-C series, Type-H series


Correctional Facility solution
-IP Network intercoms : N-8000 series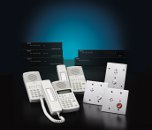 -Emergency Voice Alarm systems : VM-3000 series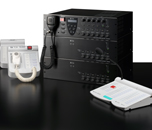 -Digital Matrix Mixer Power amplifiers : A-9000M2 series

See also
BG Series Mixer Power Amplifers
Infrared Wireless Microphone System
Line Array Speakers (Modular type)