Press Release
May 09, 2011
News & Info
TOA exhibits at International Firex 2011.
TOA Corporation announced today that TOA CORPORATION (UK) LIMITED will exhibit at International Firex 2011(hereinafter "Firex 2011"), to be held at the NEC Birmingham.
Firex 2011 is the UK' s largest, dedicated fire safety event and one of the biggest in the world.
It is an opportunity to see and compare fire safety products and solutions from more than 150 exhibitors.
This year the TOA booth will show you EN54 certified VM-3000 series voice evacuation, VX-2000 series integrated voice evacuation system and SX-2000 series audio management system.
Besides, EN54 certified and BS5839-8 complied speakers will be exhibit.
We would like to Introduce TOA's initiatives in the UK broadcasting market at this exhibition.
We will be waiting for your visit at the booth.
---

International Firex 2011
16 - 19 May, 2011
The NEC Birmingham
National Exhibition Centre
Birmingham
B40 1NT
UK
Booth : Hall 3 / Stand B45
URL : http://www.info4fire.com/internationalfirex
---
[Feature Systems]
- VM-3000 Integrated Voice Evacuation System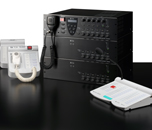 - VX-2000 Integrated Voice Evacuation System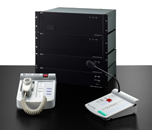 - SX-2000 Audio Management System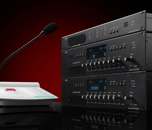 See also