Press Release
March 09, 2010
News & Info
Visit us at Prolight + Sound.
Germany, March 9, 2010 - TOA Corporation annouces that TOA Electronics Europe GmbH will participate in Prolight+Sound 2010 trade show from March 24 to 27 held in Frankfurt am Main, Germany.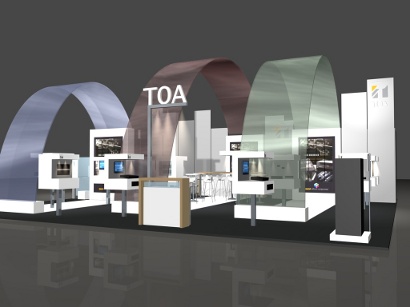 [Booth image]


Helping to make audio systems designed for the future, specialist audio manufacturer TOA Electronics Europe GmbH and TOA Corporation (UK) Ltd. will reveal their eagerly awaited EN-54 European standard fire alarm audio products at this year's prolight+sound. TOA is one of the first companies that can offer a complete audio control and speaker system with EN-54 compliance. The new products that meet EN-54 standards include the VM-3000 series PA/VA system that combines digital audio PA, paging and BGM functionality. In the speaker range, the PC-1867 FC 12-cm flush ceiling mounted speakers and BS-680FC public address speakers are also EN-54 compliant. More compliant products from TOA will be revealed at the show.
TOA D-2000 all-in-one digital mixing system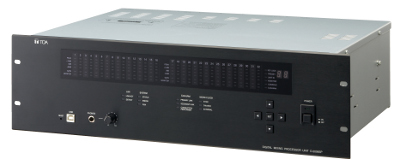 Also making a show debut, will be the award winning TOA D-2000 system combines the functions of auto mixing, matrix switching, and signal processing. Its table-mounted remote console unit boasts a small footprint and the system can be expanded to comprise up to four rack processing units for a total of up to 128 audio inputs and outputs. CobraNet® compatibility means the processing modules can be connected to a LAN for remote operation. The D-2000 also provides interfaces directly with AMX and Crestron control protocols so that it can be smoothly integrated into multimedia conferencing and presentation systems.

Phase wavefront control technology for new Type C Line Arrays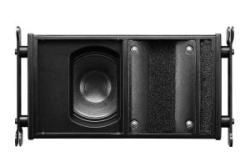 The second of TOA's unveilings, the Type C line array is based on the firm's phase wavefront control technology for audio clarity and uniform sound dispersion. The Type C offers a choice of 15-degree and five-degree vertical dispersion angle modules, together with a 15-inch subwoofer enclosure for low-end reinforcement. All three boxes are also available as IPX4-rated splash-proof enclosures. Both mid-high modules use TOA's proprietary Sync-Drive waveguide design, and can be run in a choice of single or bi-amplified modes, depending on the application requirement.

See also
Line Array Speakers (Modular type)