Top Interview (6/7)
Active Investment
- The new mid-term plan calls for fairly aggressive investment even from its very first year. Can you give us some of the details about this?
We've been promoting the building of IT infrastructures for product development, production and sales, including improving the information systems needed to support our transition toward a more solutions-oriented business model. We're also upgrading our manufacturing facilities, including adding robots and other measures, with the goal of improving productivity.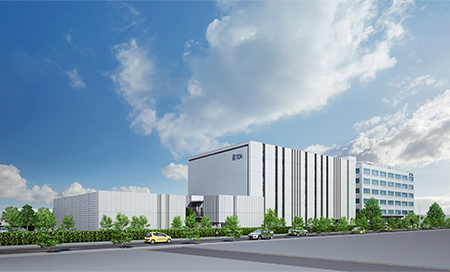 Also, our new Business Creation Site in Takarazuka, Hyogo prefecture, scheduled for December 2020 completion and which we've named "Knowledge Square," will serve as a place where not only our developers, but also end-users, customers, collaborating companies, and other diverse interested parties can all come together to share their knowledge and understanding. The Takarazuka R&D Center has long been our main development base, and this new Business Creation Site will transform it into a "place of co-creation" that gives birth to connections among diverse people and allows new values to be created together.
Additionally, we are investing aggressively in human resources, hiring all kinds of people, from recent graduates to those in mid-career. We're also promoting the human resource education and training and considering programs that generate new ways of thinking capable of meeting the needs of the changing times.