Top Interview (6/6)
PERSONAL INTERVIEW
- Do you have a personal motto?
Yes. My personal motto is "Do it now." Ever since I joined the company, I always tried to act on my thoughts and ideas immediately, and that became my approach to work. Even when (or maybe "because") it seemed difficult, I always just thought, "No point in worrying, let's just try it!" In doing so, the road often opened ahead of me and became clear, even if it hadn't been before.
- How do you spend your days off?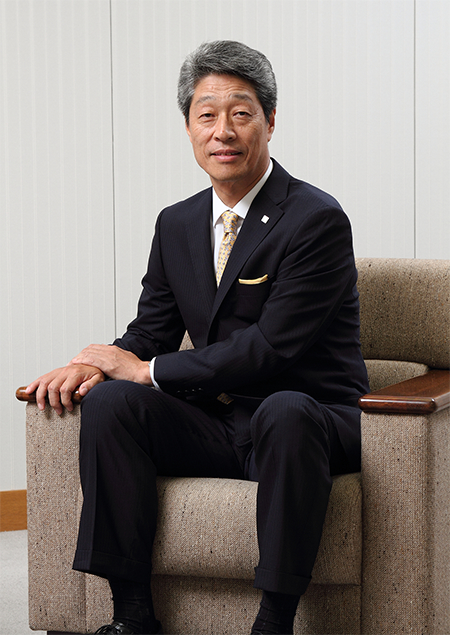 I enjoy playing golf. It's refreshing to get out in the open, in the middle of nature, and there's nothing better than getting some good distance on the ball. In my younger years I would look forward to golfing about once every three months, but even now I often drop the family off to do the shopping and head over to the local driving range.