Top Interview (1/8)
LEAD
We at TOA are continuing to strive to further strengthen our Connections with Customers through the utilization of our unique engineering capabilities.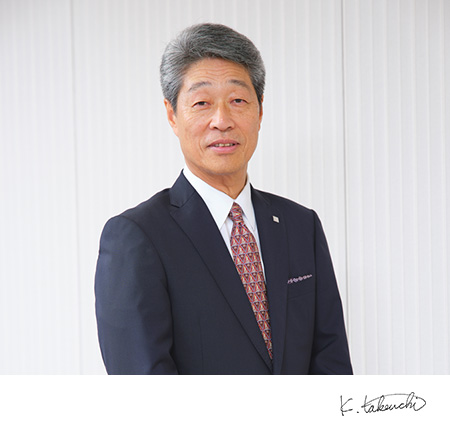 Kazuhiro Takeuchi, President and CEO
To begin with, I would like to thank all our stockholders and investors for their continuous support.
TOA's business achievements mostly changed according to plan for the fiscal year ending in March 2019 (FY 2018), the first year of the Medium-Term Management Plan that will be finishing up in FY 2020. We continue to offer new value to society not only by further strengthening our Connections with Customers through sales and engineering systems that stay in close touch with customer needs, but also by accelerating our solutions-type business in the three business domains of Public Safety, Public Communication and Public Space Design.