Let's Learn About TOA
Let's Learn About TOA
This will explain to you in simple terms just what kind of company TOA is.
Social Contributions
Supporting the promotion of sports, culture and the arts, in both our home city of Kobe and elsewhere.
Contributing with our original audio technology
Kobe Marathon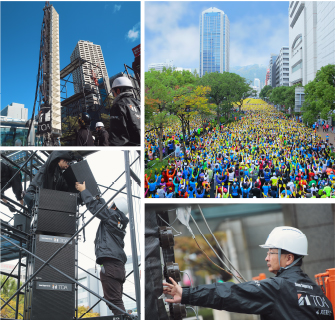 The Kobe Marathon is famous for the enthusiastic cheers of the supports on the sidelines. At the starting line, the 20,000+ runners were given the signal to start the marathon by high-performance TOA speakers.
Introducing music to children
TOA Music Workshop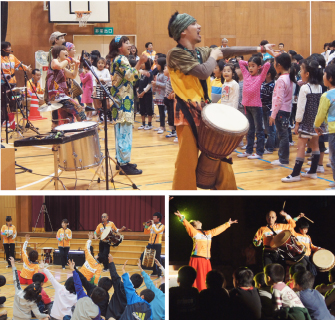 This children's educational program allows the kids to enjoy music and dance with professional musicians. We send them out to elementary schools all over Japan, providing children with a fun and liberating environment in which to express themselves.
Bringing disaster prevention closer to children
Puppet play "The Lookouts of KanKan Tower"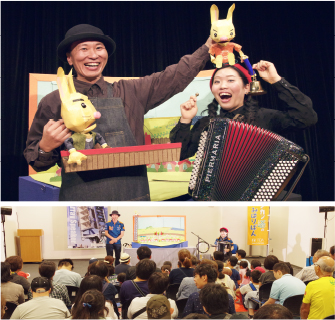 Human society is full of sounds that warn of imminent danger. When you hear an unusual sound you cock your ears and act appropriately. In order to convey the importance of listening to the next generation, we created this puppet show for kids.